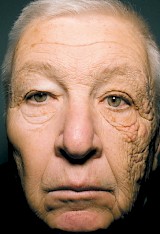 Summer is Coming – Avoid Sun Damage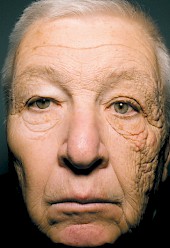 With summer finally here, many people in Los Angeles and beyond will be flocking to the beaches or otherwise spending time at outdoor events. Dr. Hovsepian wants to caution all to be certain to take steps to prevent sun damage by considering your skin before you get into the elements.
The New England Journal of Medicine recently published a study of a person who received excessive sun on one side of his face due to his profession (driving a truck). The photo below shows the difference between the side that received sun and the side that did not:
While Dr. Hovsepian has many products and procedures to help with repairing damaged skin in Los Angeles, he believes the best medicine is prevention.
So grab that sunscreen before you head out the door! You'll be glad you did.