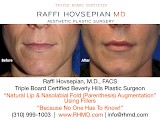 Pucker Up (Lip Augmentation)!
What makes the lips on a woman's face sexy, and why are men attracted to them?
Lips are a secondary sexual calling signal for women, and are external indicators of fertility, femininity and even possible arousal. There are up to six different types of lip patterns and for some women they are born with thin lips, while others are large and thick.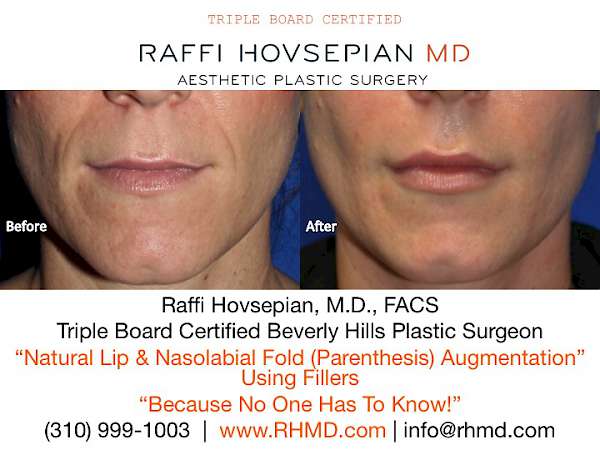 A female's lips are largest in their late teens but lengthen and lose definition during their golden years. As the skin of the lips thin, we start to see those fine lines that develop over the lip borders, occasionally known as, "smoker's lines." Another sign of aging lips is the downturn at the corner of the mouth, which can give the false impression of being sad.
How to treat deflated, thinned, or downturned lips?
Although there are all types of Hyaluronic Acid Fillers (Juvederm, Perlane, Prevelle). We are excited about the recent launch of Restylane Silk™, a newer version of Restylane™ the first hyaluronic filler introduced to the U.S. over ten years ago is now available in a thinner formula. Thinning and dry lips, along with fine lines above the lip can be treated effectively.
Dr. Raffi Hovsepian is one of the leading physicians and providers of fillers in Beverly Hills. Dr. Hovsepian has a great deal of experience treating and enhancing lips to recreate a 'natural" fuller more attractive lip. This takes enormous experience, an artistic eye and a gentle touch.
Getting Started
To find out more about Restylane Silk™, and other lip filler treatment options provided by Dr. Hovsepian in his Beverly Hills office, please request your consultation online or by telephone.