Is a Tummy Tuck Right For You? – Abdominoplasty Beverly Hills
A tummy tuck is one of the most sought after procedures by women, especially those who have had children. Obtaining a flat, defined and toned abdomen can definitely add to a person's appeal while a flabby one can have just the opposite effect. As mentioned, the presence of extra fat and skin in the middle and lower abdomen contribute to a flabby belly, and is most common women after they give birth. Heredity may also have a role in the kind of belly a person has. Despite best efforts to exercise and implement a proper diet, losing the extra pounds can be difficult. Even when the pounds come off, it isn't abnormal to have the loose skin.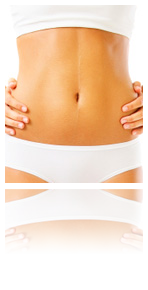 An abdominoplasy procedure can help you have a taut abdomen again. Through a surgical procedure known as tummy tuck, otherwise known as abdominoplasty, excess fat and skin found in the middle and lower portion of the abdomen will be removed. This results in the tightening of the abdominal wall muscles.
In order to qualify for abdominoplasty, you should be healthy and your weight must be stable. You should also set realistic expectations. The results of tummy tuck may be permanent, yet it will still depend on your ability to maintain your weight. It can be affected by significant fluctuations in your body weight. Thus, people who are planning to lose a lot of weight should reconsider going through the surgery since it causes permanent scarring. Women who are planning to have kids in the future are also encouraged to postpone the surgery. In abdominoplasty, the vertical muscles are tightened. These muscles can be separated during pregnancy. A mini-tummy tuck procedure is also an option for some individuals.
The ideal candidate has extra skin on the abdomen as well as muscle weakness. Some women who got pregnant one or more times may display muscle weakness alone while others also have loose skin and even some extra fat, making them ideal candidates for the procedure. Older people also have loose skin due to decreased elasticity brought by aging. This means that they are ideal candidates for tummy tuck. Those who have gone through bariatric surgery are also ideal candidates as they have a lot of hanging fat as a result of major weight loss.
Then again, the best way to know if you are an ideal candidate for the procedure or not is to consult a board-certified plastic surgeon who has extensive experience in abdominoplasty. In Beverly Hills, you can meet with Dr. Raffi Hovsepian, who is Triple-Board Certified, and committed to helping you reach your aesthetic goals. Schedule a consultation with any Dr. Hovsepian and find out if tummy tuck is right for you.