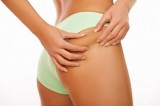 Cellulite Reduction in Beverly Hills
What really helps cellulite?
For years millions of women are searching daily for cellulite treatments to reduce their cellulite and get rid of the "orange peel" look occurring on their legs and buttocks. Approximately 90% of women over 20 years old have cellulite. Are you one of these women? If so LPG Endermologie is a cellulite reduction treatment that helps many patients tremendously reduce the appearance of cellulite. In addition to a healthy diet and regular exercise I have had many patients add an excellent cellulite treatment to their regimen called Endermologie. Patients are experiencing satisfying results with this technology.
What is Endermologie?
Endermologie is the only FDA approved, non-invasive technology cellulite treatment. The LPG Endermologie Therapeutic Massager uses rollers and gently suctioning to deeply massage affected areas, increasing circulation, expelling toxins and excess water while reducing cellulite. In addition, the Cellu M6 also yields excellent body sculpting and wonderfully, smooth tight skin. Endermologie promotes circulation and restoration of collagen function. This allows toxins and abnormal water buildup to be expelled as the connective fibers are stretched. The result is a smoother, more contoured body. This is not the same "abnormal water build up" that many women experience with PMS or the kind that can be flushed out of the system using a water pill -- it is "abnormal" because it is trapped in the connective fibers and continues to build unless released by Endermologie.
How Does Endermologie Work?
Each Endermologie treatment is 35 minutes. Patients will be scheduled to visit our office twice a week. You will love the relaxing yet stimulating sensation of a deep tissue massage with Endermologie. As you relax, the treatment chamber caresses your skin while stimulating circulation. Feel your tension subside as the rollers lift, stretch and mobilize the tissue and skin. Leave your session feeling calm and refreshed and revel in the astonishing results of the new you. In combination with gentle suctioning, two electronically controlled, motorized rollers and airtight treatment chamber, apply a three-dimensional rolling action to the body. Depending on the cellulite and location, a pre-set program is selected and specific maneuvers by the technician can gently treat the connective tissues where the cellulite is located. Circulation is increased, collagen function is restored, toxins and abnormal water build-up are expelled as connective fibers are stretched. The result is cellulite reduction and a smoother body.
For a free consultation and for more information about cellulite reduction please contact us at (949) 295-9222.
Raffi Hovsepian MD
Aesthetic, Plastic and Reconstructive Surgery
Dr. Raffi Hovsepian serves the following communities: Beverly Hills, Los Angeles, Southern California and surrounding areas.