Breast Asymmetry Surgery: Eliminating Discomfort, Boosting Confidence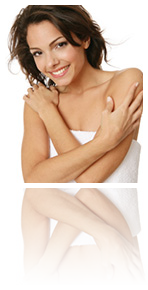 Generally speaking, a woman's breasts are not created equal. There is usually a difference in terms of size and sometimes even minor inconsistencies with the breast shape. For example, the right breast may be a little larger than the left breast, the left breast perhaps is somehow much fuller in form, or the right breast is more lifted than the other. There can even be discrepancies in terms of the nipple size. Generally, there is nothing wrong with those differences as they are probably due to the factors of genetics and the earlier or more complete development of one breast over the other breast.
However, there are instances when one breast may appear significantly, if not dramatically, different than the other breast. This condition may be brought upon by several probable factors, including: pregnancy, heredity and physiological trauma. This condition can adversely affect a woman's self-esteem as it can affect her overall body contour, daily routine, and confidence. Due to the uneven size or position of the two breasts, a woman may have difficulty wearing her regular clothes and swimwear. Additionally, she may even be showcasing bad posture and imbalanced gait on a daily basis.
The good news is that breast asymmetry can be corrected through state-of-the-art and innovative breast surgery techniques. At his clinic in Los Angeles, Triple-Board Certified Dr. Raffi Hovsepian performs a specialized procedure known as breast asymmetry surgery. This procedure restores a more even shape, position, and volume to the breasts. The breast shape and dimensions are redefined to address the discrepancies. The imbalances may be found in the overall breast size, form, position or size of the nipples, or even in the breast crease. Known for his finesse and precise surgical operations, Dr. Hovsepian will explain the most suitable breast procedure for each patient, including the pros and cons. Sometimes, other breast enhancement procedures may be recommended for much better aesthetic results.
To learn more about this particular breast surgery, please contact us at (310) 999-1003 or via this Consultation Request Form.