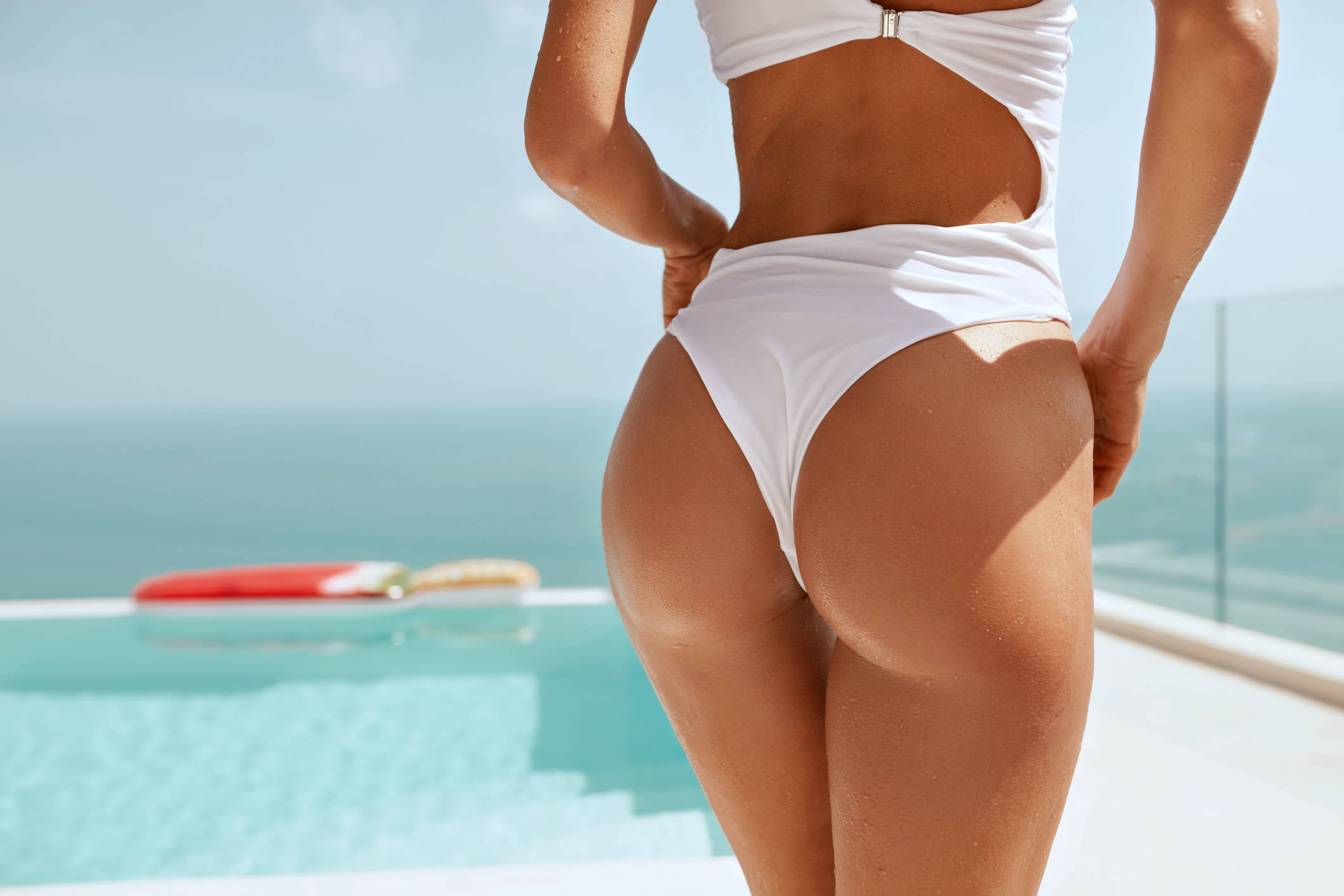 The Difference: Non-Surgical BBL Vs. Surgical BBL
The Brazilian Butt Lift is a fantastically popular procedure, giving patients an opportunity to enjoy a more sculpted and plump backside. As with many of the procedures Dr. Hovsepian offers his patients, there are different options for the Brazilian Butt Lift: Dr. Hovsepian can perform this procedure and create impressive results through surgical and non-surgical means alike.
Let's take a look at the differences between the surgical and non-surgical versions of the Brazilian Butt Lift procedure, and explore which one may be right for you and your lifestyle. Dr. Hovsepian brings extensive experience and triple board certification to the table, and as such, he's able to customize your procedure in a way that's right for you and the results you'd prefer.
All About the Traditional Brazilian Butt Lift
The surgical Brazilian Butt Lift is a great way to enhance your natural curves and enjoy a body silhouette that's more alluring and attractive. Patients frequently tell Dr. Hovespian how attractive and confident they feel in their bodies, and how much they love showing off their new curves and contours in form-fitting clothes and swimsuits.
So how exactly does the Brazilian Butt Lift work?
The Fat Transfer Procedure
One of the methods by which Dr. Hovsepian can perform a Brazilian Butt Lift involves something known as "fat transfer." This process removes excess fat from a place on your body where there is plenty to spare—typically the hips or stomach. These fat cells are then purified and injected into the treatment area, where they go to work enhancing the volume, projection, and shape of your buttocks.
The Implant Technique
Another way to improve the look and feel of your butt involves the placement of gel implants. You'll be able to choose the implants, incision placement, and technique that is right for you. Implants give you the ability to accurately visualize what your results might look like before actually having your procedure, as well.
There are several reasons to consider a surgical butt lift, and the primary benefit that comes along with this procedure is an exceptional level of control over the results Dr. Hovsepian can create for you. The surgical butt lift can be performed utilizing implants or fat transfer, which gives you an extreme level of control when it comes to enjoying your ideal results.
During your consultation, Dr. Hovsepian will work closely with you to learn about your goals, get to know your body type, and hear about your lifestyle. All of this information will help him guide you to the choice that is right for you, and the results that will most effectively enhance your appearance…and your overall quality of life right along with it.
The Non-Surgical Brazilian Butt Lift
Some patients may prefer to go with the non-surgical BBL procedure, for a number of reasons. In some cases, patients might choose the non-surgical alternative to avoid an extended recovery period, or for medical reasons. In other instances, it might simply be that the patient has less extensive results in mind, making the non-surgical choice great for more conservative results.
The non-surgical Brazilian Butt Lift utilizes a product known as Sculptra, which is a highly trusted, FDA-approved dermal filler. This procedure is frequently referred to as a "liquid" butt augmentation, given its use of a dermal filler product instead of a surgical procedure.
How Do Dermal Fillers Work?
Your body makes a compound known as hyaluronic acid, which goes a long way toward keeping your skin looking supple and youthful. Dermal fillers are made with a synthetic form of this naturally occurring compound. When injected into the treatment area, these dermal fillers encourage the retention of moisture, while also plumping and firming up the treatment area. Dr. Hovsepian can use a specific amount of product to create precision results.
Why Patients Love the Non-Surgical Alternative
A non-surgical Brazilian Butt Lift is favored by a number of our patients for the following reasons:
Significantly reduced recovery period and downtime following the procedure

A quick and easy treatment that will not be performed under general anesthesia

Results that can be customized and precision-tailored to your personal cosmetic goals

The lack of liposuction and liposculpting results in a lack of incisions or visible scarring

A natural-looking outcome that enhances the shape and silhouette of your rear end

The procedure can be performed on patients who may lack sufficient excess body fat for the non-surgical "fat grafting" option
Discover the Treatment That's Right for You
Dr. Raffi Hovsepian brings triple board certification and an extensive level of experience to each and every procedure and genuinely prides himself on his patient-centric approach to his work. When you visit Dr. Hovsepian's practice, you'll feel right at home while he works closely with you to learn about your goals and your lifestyle, guiding you to the procedure that is a great match for you. When you're ready to get started, reach out and set up your consultation with a member of our team today, and begin your journey to the self you wish to achieve.