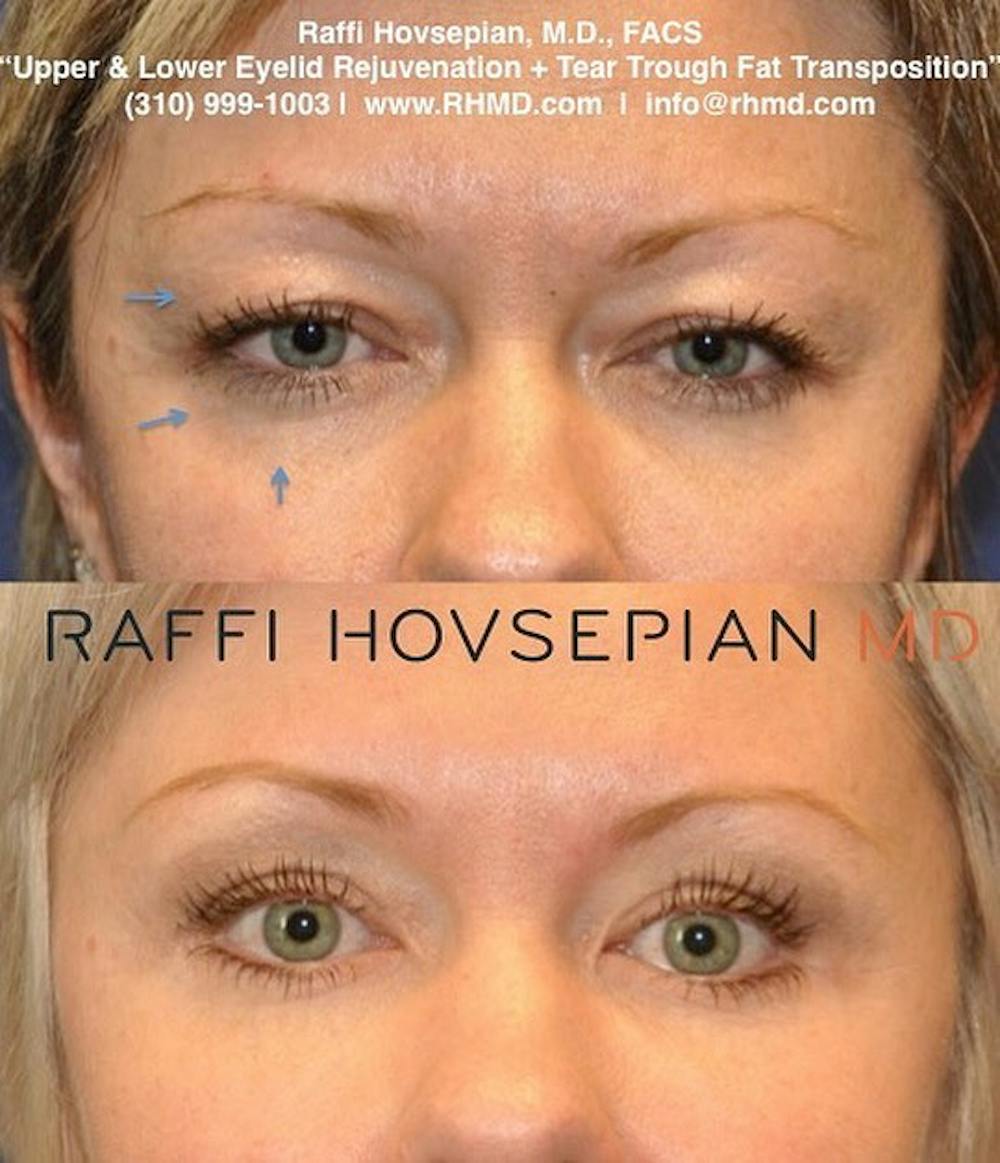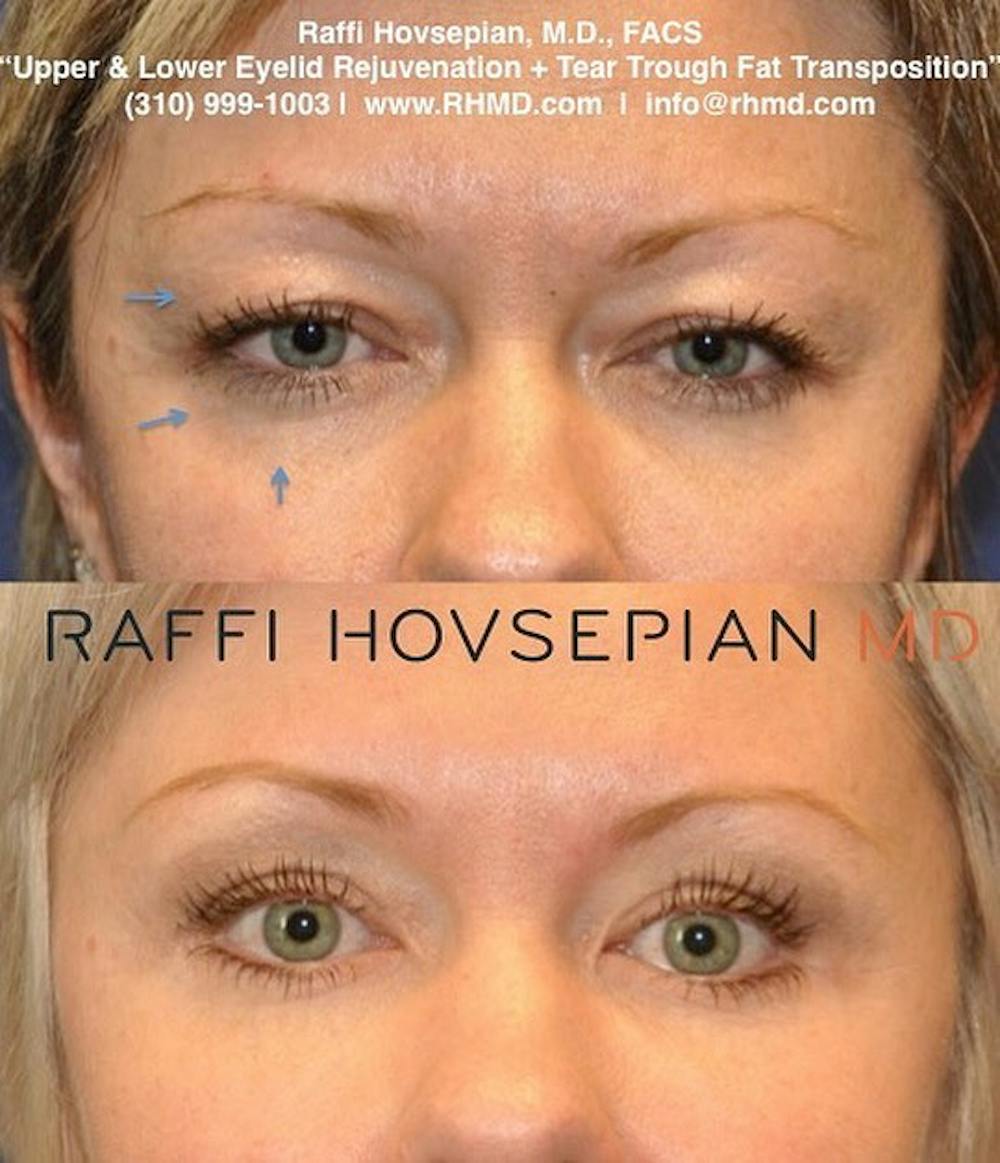 We would like to share this Before & After on a 39 year-old patient of Dr. Raffi Hovsepian's "rejuvenation of the upper and lower eyelids with sculpting and fat transposition to the lower tear trough region."
This case consisted of:
1. Rejuvenation of the upper and lower eyelids by conservative fat removal and translocation of the fat into her tear trough area (without the use of fillers). By doing this approach, we have created a more youthful appearing lower eyelid junction with a smooth transition without an overdone, overfilled, or over operated look.
2. To blend aesthetically the upper and lower eyelids.
Dr. Hovsepian's goal was to bring out what was already there without distorting her own natural beauty. He did not want to change her appearance, but wanted her eyes to reflect her spirit.