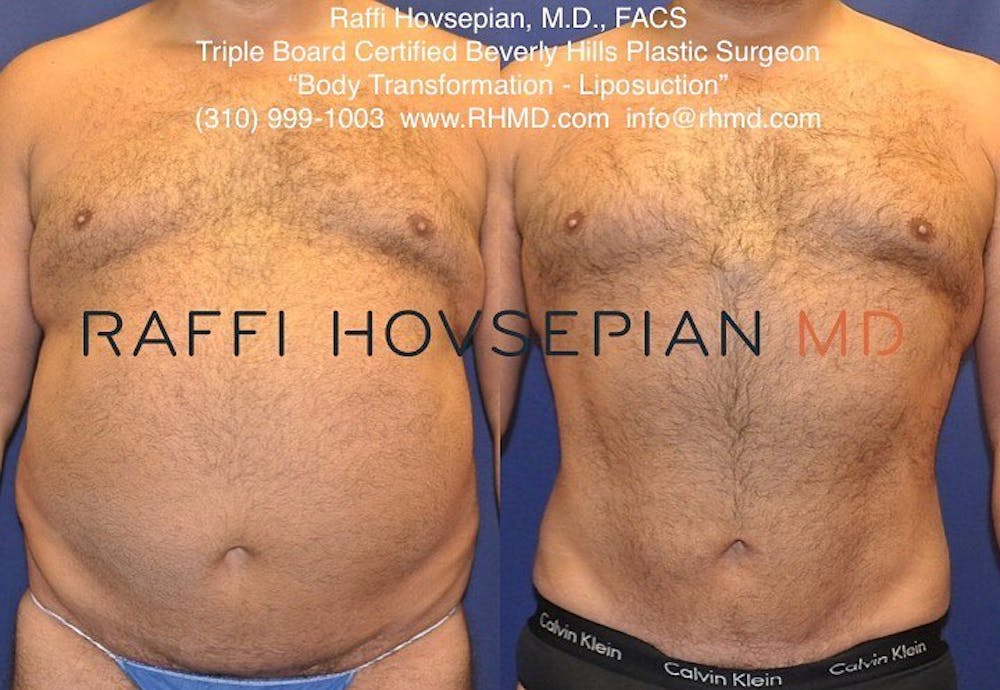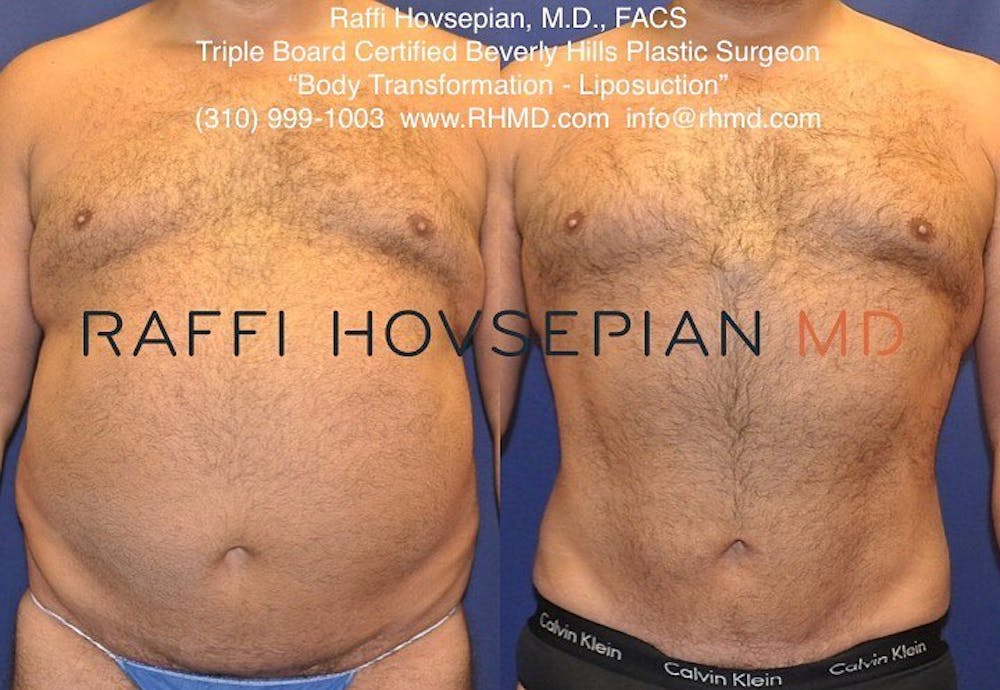 Before and After: Body Transformation on a patient of Dr. Rafi Hovsepian. This patient, in his forties, underwent Dr. Hovsepian's Advanced Liposculpture Technique.
This patient had undergone two previous attempts by other doctors to achieve a result. However, the patient was unhappy with the attempts.
Dr. Hovsepian's remark was to attempt to correct and give him the best possible outcome.