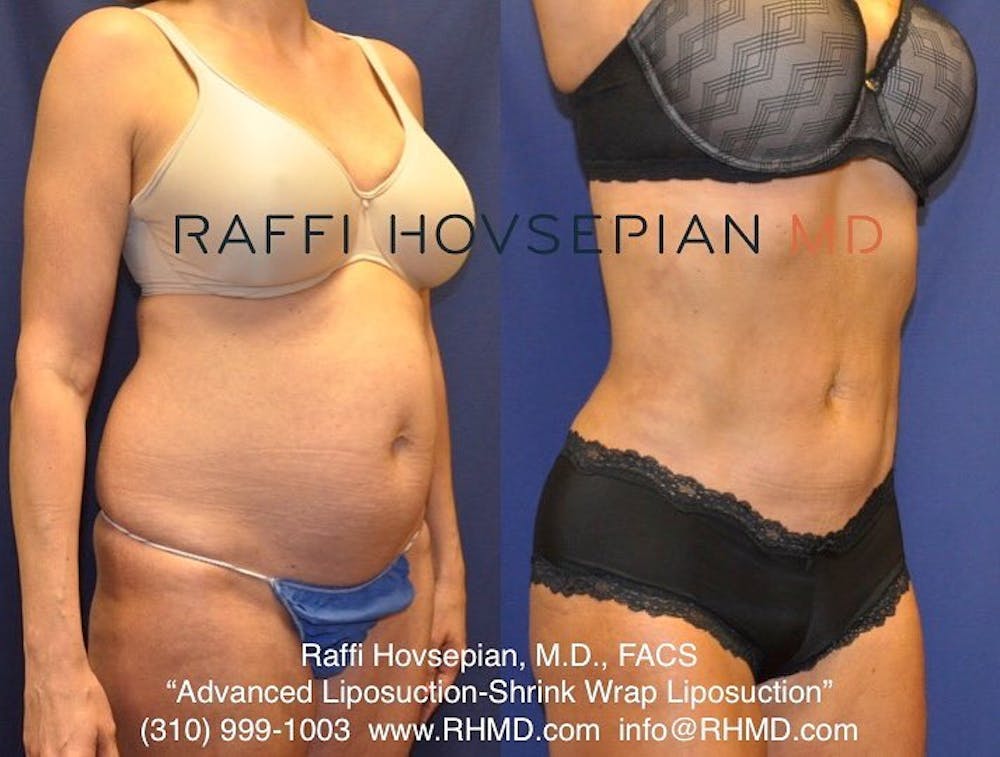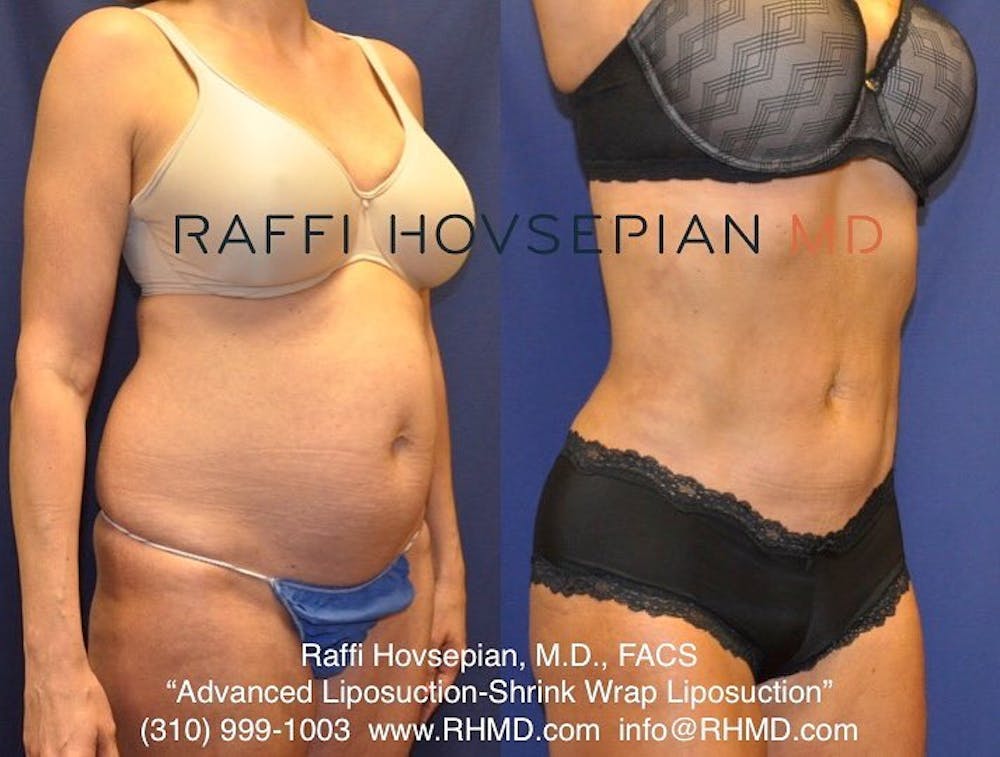 "Body Transformation – Advanced Liposuction" on a 43 year old mother of three performed by Dr. Raffi Hovsepian.
This amazing patient of Dr. Hovsepian's was unhappy with her figure and wanted to have a life changing transformation.
The objective of this case was to bring back the years of motherhood damage and give back her fit figure.
The patient underwent Liposuction with Dr. Hovsepian's advanced liposculpture technique, Shrink Wrap Liposuction.
The goal was an extreme body transformation with a fit appearing slender body.
This beautiful mother has her natural beauty and figure back.
No Tummy Tuck was done.
What you see here is a lot of effort placed into this beautiful patient's surgical planning in order to change her life.