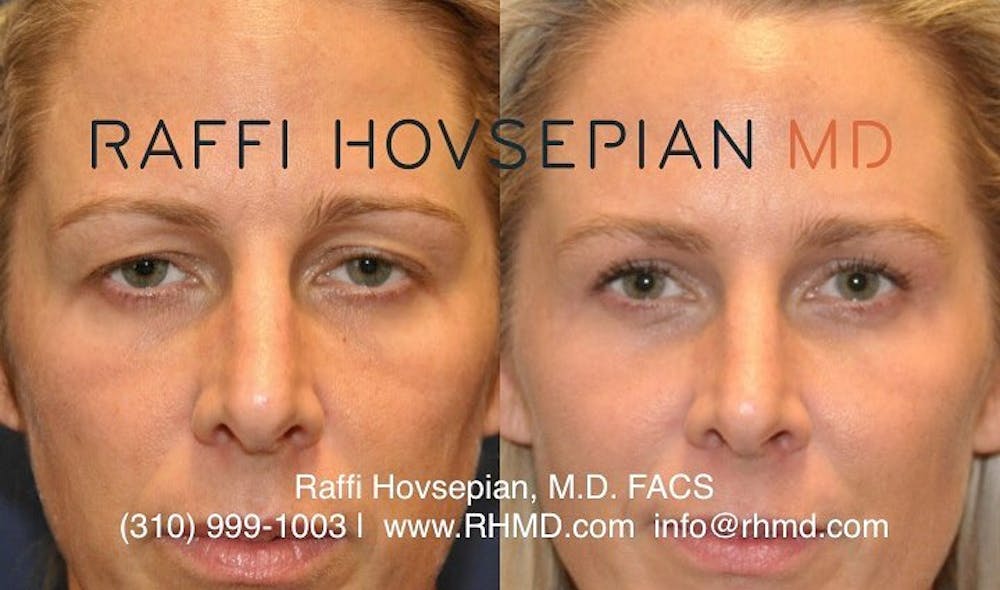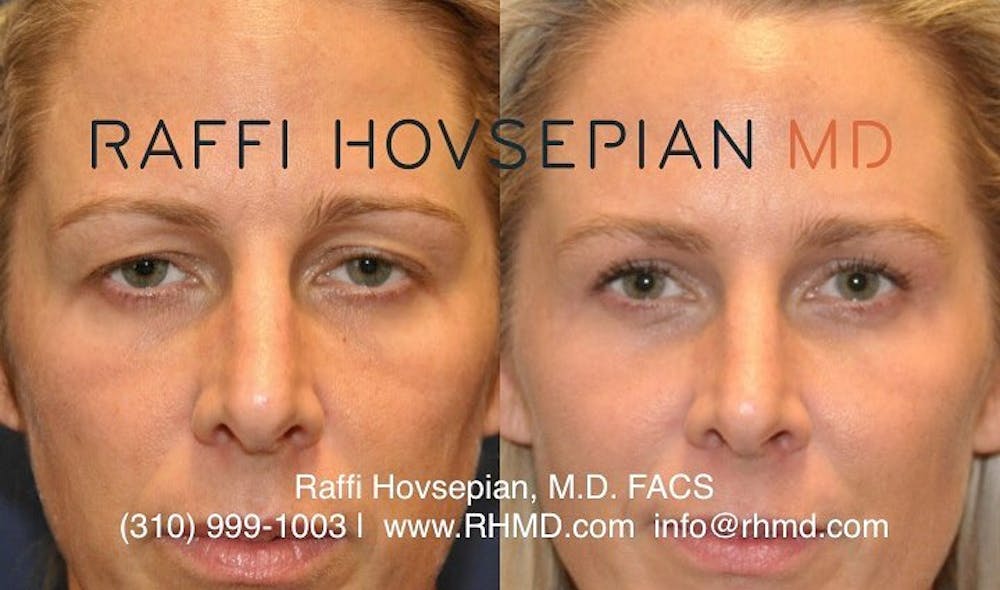 "The beauty of a woman is seen in her eyes… A simple look can brighten the darkest hour."
We would like to share this Before & After of Dr. Raffi Hovsepian's "Creation of Natural Looking Facial Transformation Surgery."
This case consisted of:
1. Creation of upper eyelid harmony (blepharoplasty/upper eyelid surgery) to bring out her beautiful eyes.
2. Conservative facial cheek volumization for midface and under eye harmony using filler, without distorting her own natural beauty.
3. Slight lateral brow elevation and removal of fine lines using Botox, without an overdone appearance.
Dr. Hovsepian's goal was to bring out what was already there without distorting her own natural beauty. It is his own customized concept. Our patient is thrilled with her results.