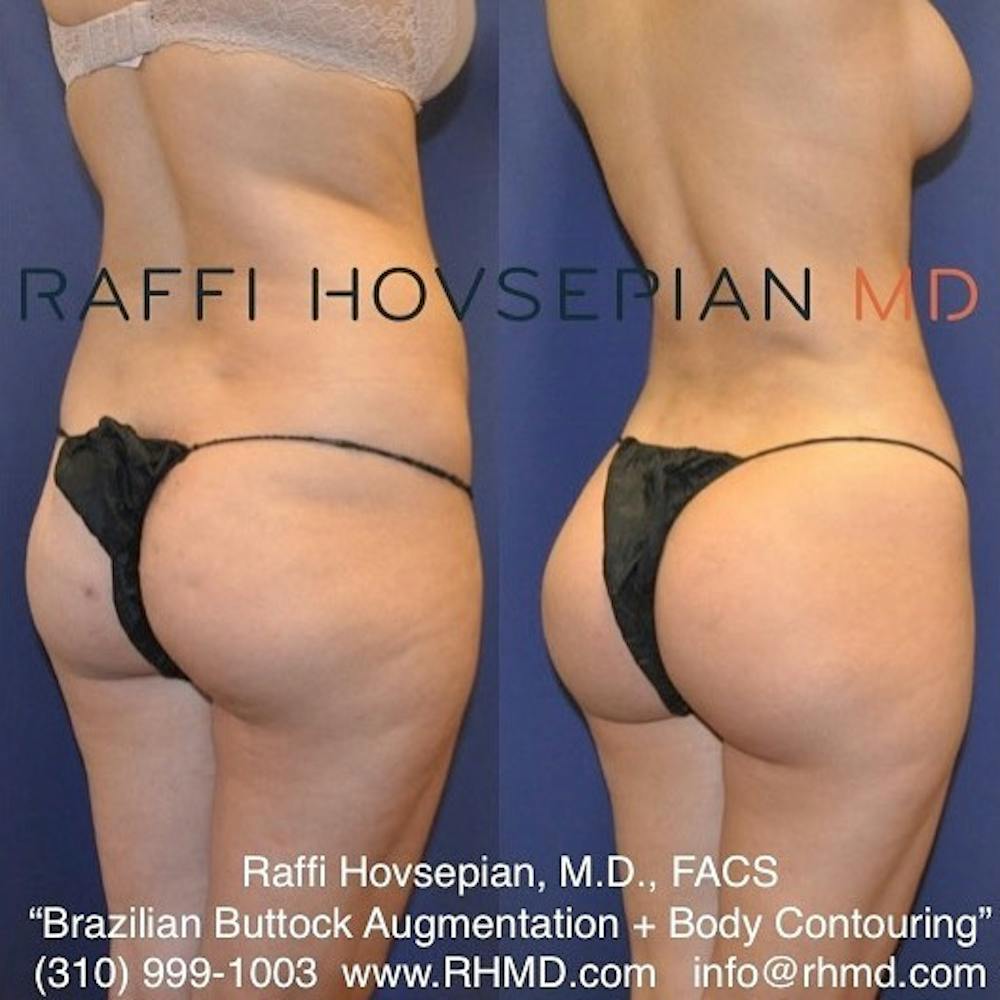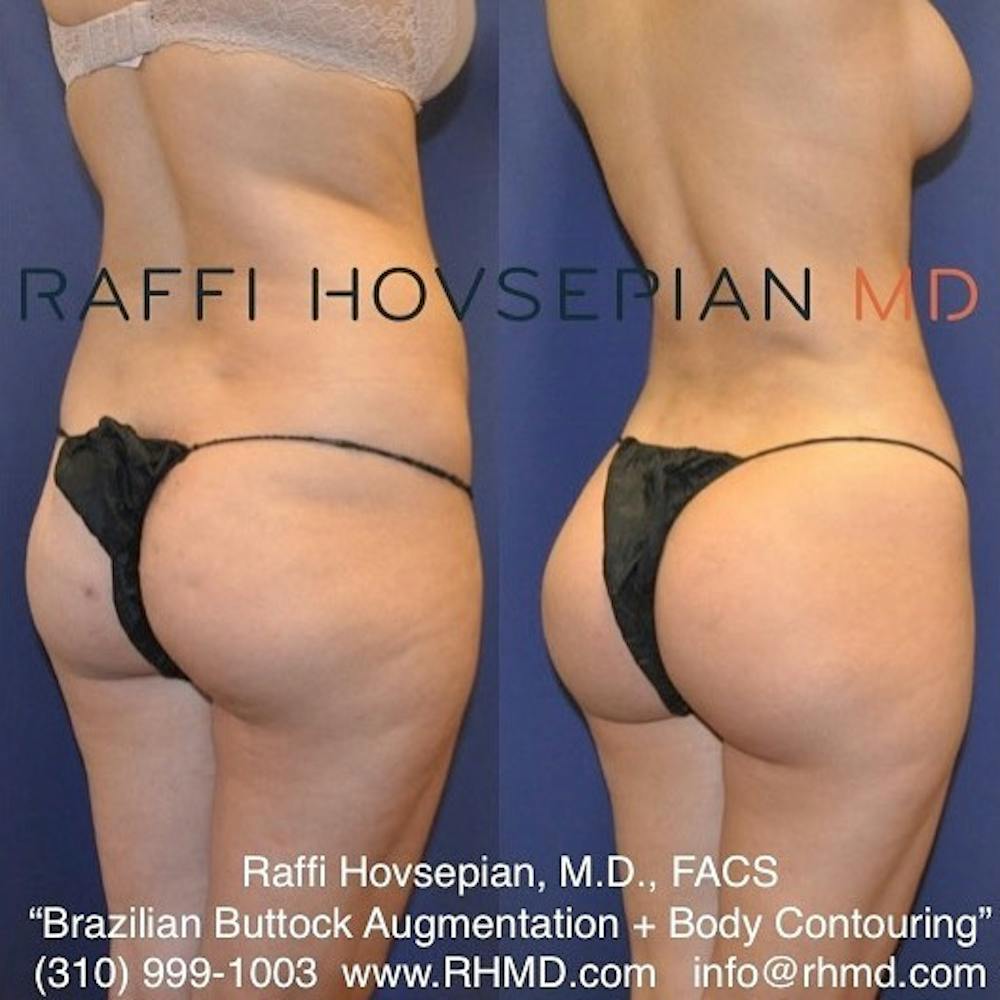 This patient of Dr. Raffi Hovsepian underwent Dr. Hovsepian's Advanced Liposuction Technique with Buttock Augmentation (Brazilian Butt Lift) using her own natural fat.
The objective of this case ("patient's wish list") was to:
1. Create a soft transitioning hourglass figure.
2. Petite waistline.
3. Noticeable, fit looking, and projected buttock with a soft feminine appearance.
4. Avoid the tale-tale signs of the "operated weird looking" buttock.