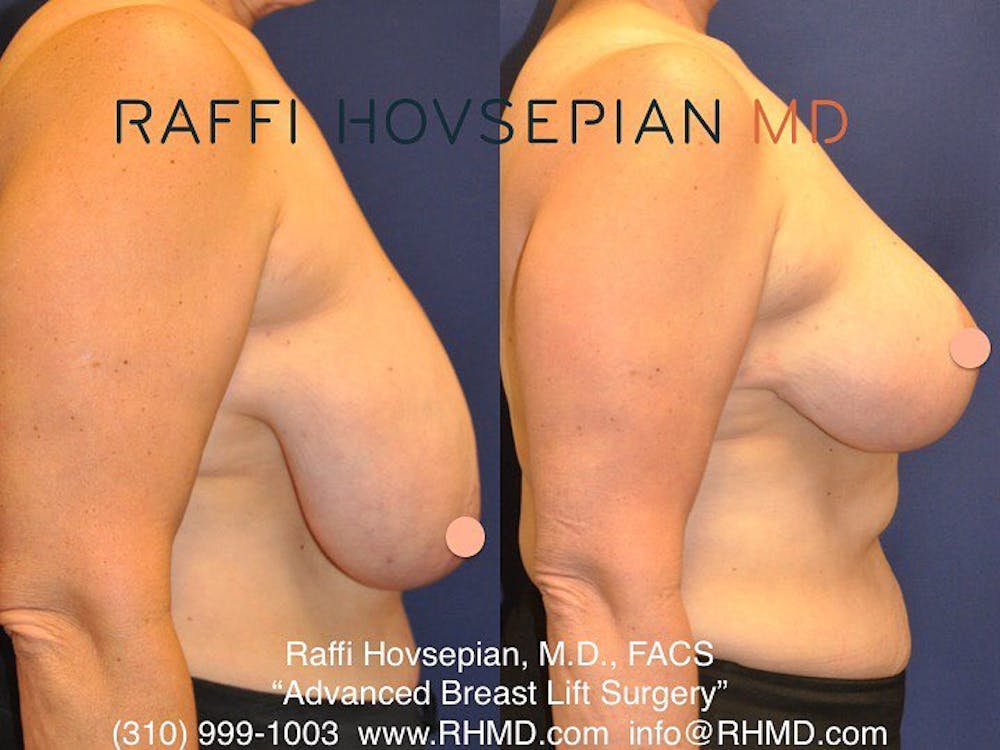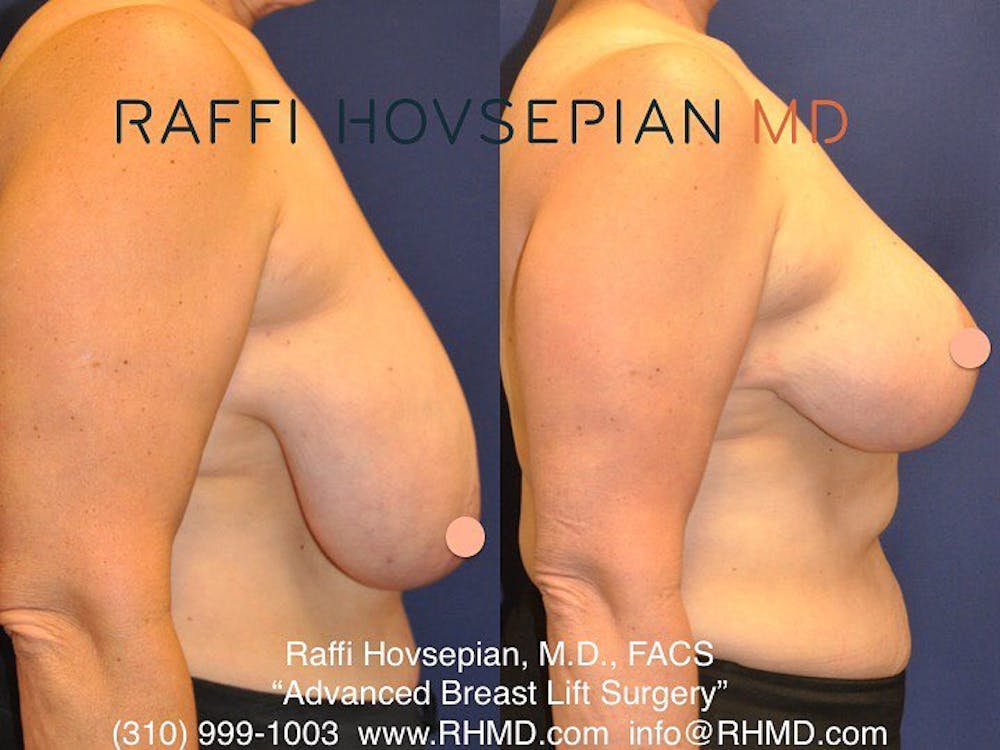 Before & After of a patient of Dr. Raffi Hovsepian's who underwent his "Advanced Breast Lift Procedure!"
This procedure consisted of:
1. Using the patients own natural breast tissue (without an implant) to give her the desired lift, volume, and shape.
2. Reducing some of her breast tissue weight to make it age and bra cup size appropriate.
After many years of dealing with droopy heavy breasts our patient is thrilled of her outcome and having youthful breasts.