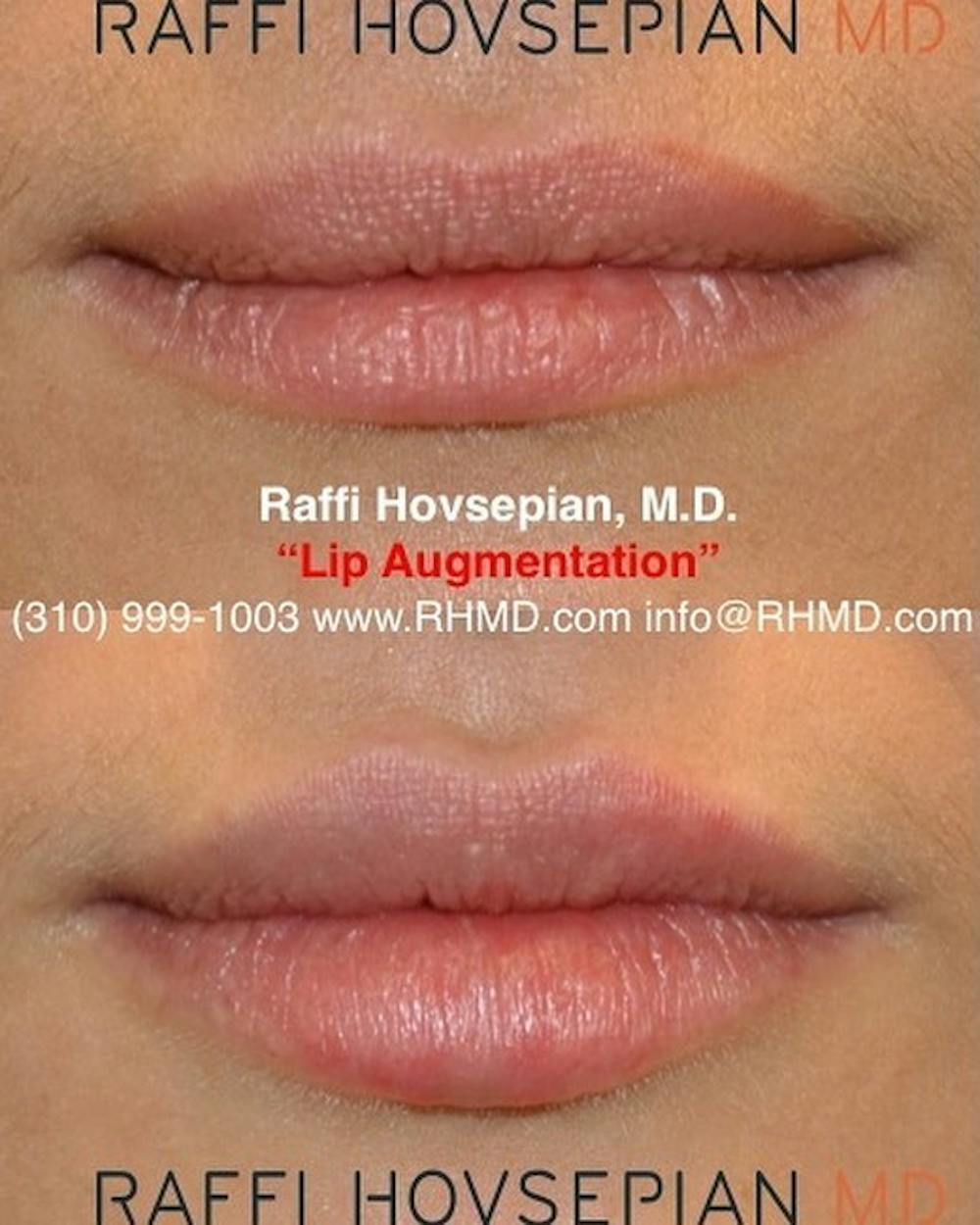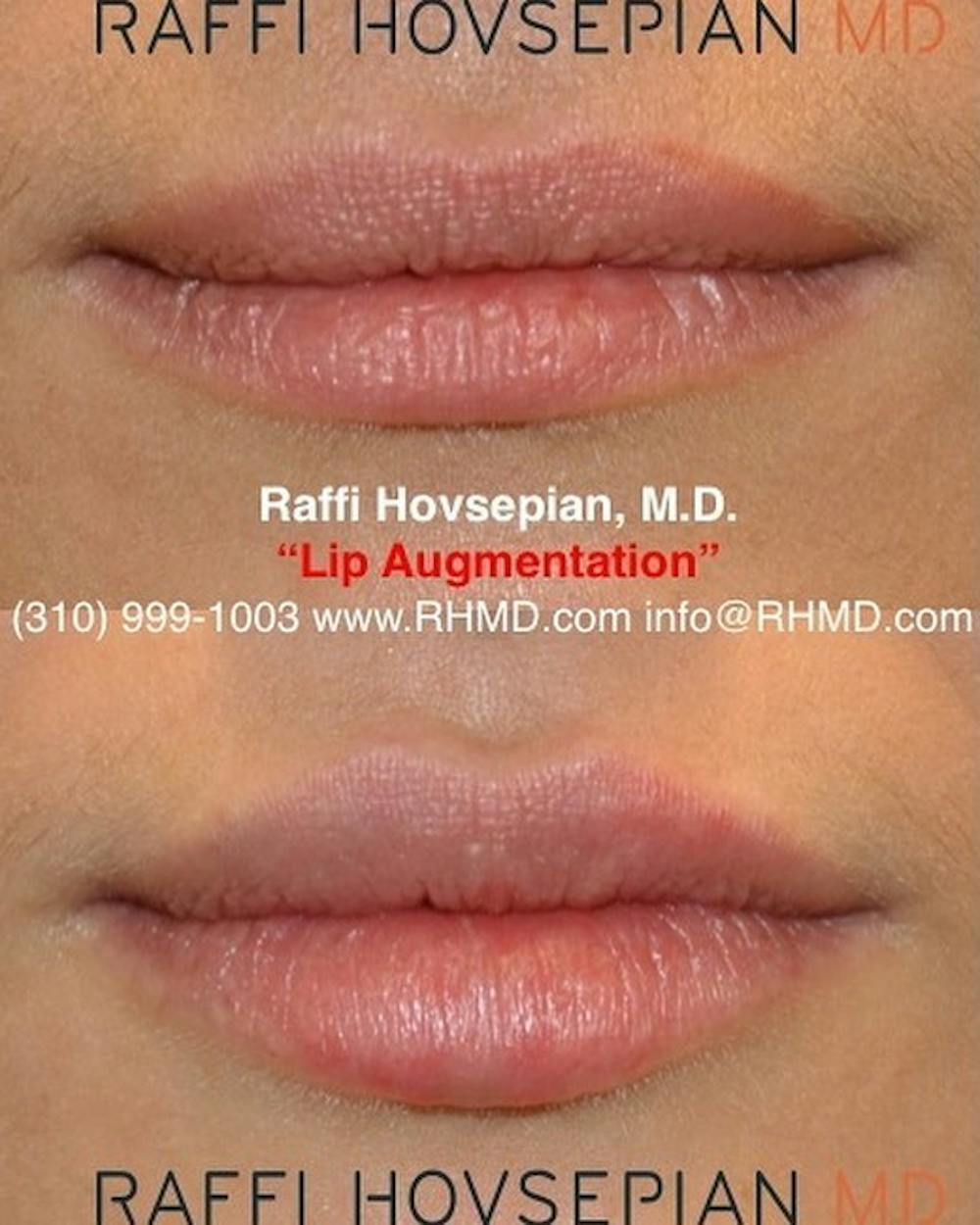 Before and After of Dr. Raffi Hovsepian's "Creation of an Attractive Pout" (Lip Augmentation) using Lip Filler.
The objective of this case was to:
1. Create volume for fuller lips without losing the aesthetic angels of the lip.
2. Define the borders.
3. Balance the lip.
4. To have an aesthetic result and yet stay natural looking.