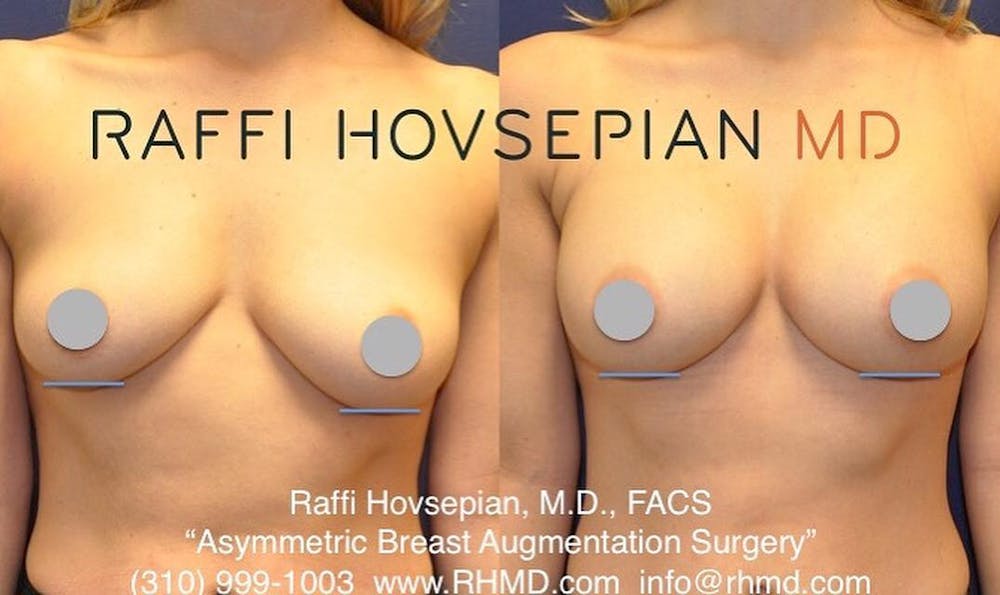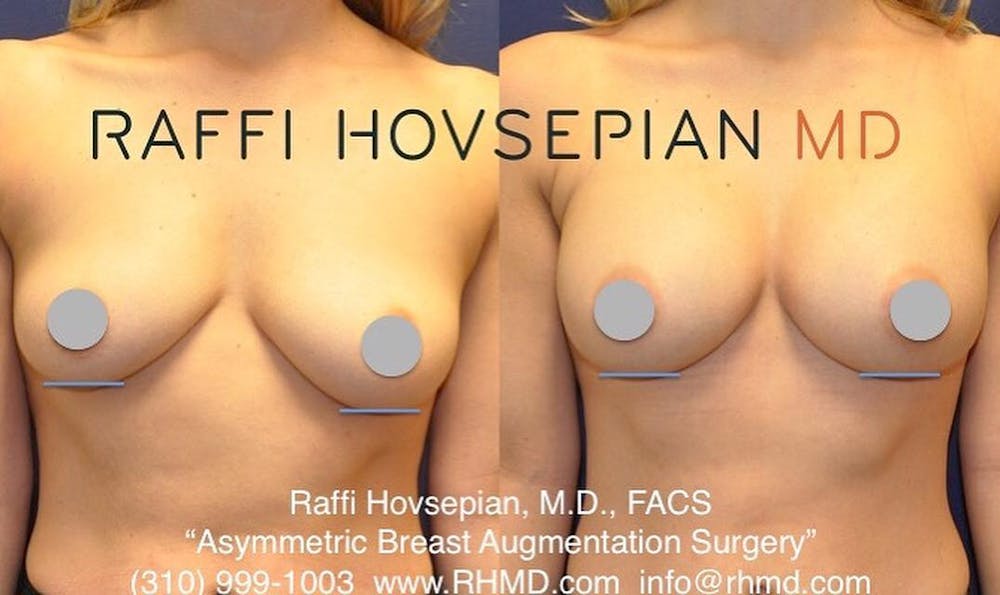 Before and after result of a patient of Dr. Raffi Hovsepian who was born with "Asymmetric Breasts." This patient underwent Dr. Hovsepian's "Correction of Asymmetric Breast Augmentation surgery."
The objective of this difficult case was to:
1. Create symmetry of the nipple complexes.
2. Create harmony of the base of the breasts.
3. Avoid an overdone appearance.
4. Make both breasts look youthful and age appropriate, without anyone knowing she had a breast augmentation.
5. Make both breast look and feel natural that the patient herself will forget the years of asymmetry she was born with.
6. Avoid any external breast scars or noticeable scars.