A Little Q&A On Buttock Augmentation - Beverly Hills Brazilian Butt Lift
Not too many people look like Jennifer Lopez. That is, not too many women are gifted with a butt like Jennifer Lopez's. Buttocks are indeed crucial to the physical form of both women and men alike. For those with less pleasing or flat butts, you may want to consider the innovative procedures in cosmetic surgery like a butt lift and butt implant. Dr. Raffi Hovsepian performs buttock augmentation at his state-of-the-art clinics in Beverly Hills and Los Angeles.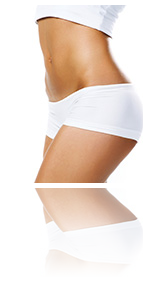 Why Do I Need Butt Augmentation?

You only need it if you are unhappy with your current butt shape, size or form. The usual reasons for displeasure: flat or small buttocks. A person unhappy with his/her buttocks means a less confident, physically anxious person. The augmentation procedure can enlarge or enhance your buttock shape.
Can My Butt Issues Be Remedied With Exercise And Dieting?

What works for one person may not be effective for another person. It really depends upon the current shape of your butt and the level of improvement you are aiming for. For this reason, you may want to consider augmentation or sculpting surgery if exercise and dieting are not working well as you desire.

What Exactly Is Butt Augmentation?

It is a surgical procedure that enhances or lifts the profile of the buttocks and surrounding areas. The primary goal is to achieve a pair of younger, curvier and firmer butts. The butt augmentation procedure can be achieved through two safe methods: Fat Transfer (Brazilian Butt Lift) and Gel Implants. Learn more about buttock augmentation here.

Is The Expected Benefit Limited To Butt Area?

No. Having a fuller volume, round butt leads to a more voluptuous and balanced body profile. Consequently, the augmentation paves the way for a shapely body silhouette.

Do The Buttocks Look Natural After Augmentation?

Yes. Butt augmentation is geared towards making the buttocks appear and feel curvier, firmer and bigger – all in the similar fashion of natural buttocks.

Which Particular Augmentation Procedure Is Better?

Both the Brazilian Butt Lift and Gel Implants procedures are effective. As to whether the other is better or not, it depends upon your particular body shape, butt size and the overall body beauty you are aiming for. This is a consideration that should be discussed thoroughly with your cosmetic surgeon.

Please contact Dr. Hovsepian to set up consultation with him and discuss your options with him, here.