Important Questions To Ask Your Breast Implant Surgeon / Breast Augmentation Surgeon in Beverly Hills
Women who are considering breast enhancement now have more options with the FDA approval of silicone (gel) and saline breast implants. If you are thinking about breast augmentation surgery, it is important to fully understand your options, as well as their risks and benefits. So before scheduling your surgery please be sure to ask your plastic surgeon the following:
1. First and foremost the most significant question to ask is: Is my doctor board certified?

It is crucial that when you are selecting a plastic surgeon you make sure that he or she is board certified by the American Board of Plastic Surgery (ABPS). Do your homework and research to confirm you have appointed a well-trained "plastic surgeon" to operate on you.
2. What size implant would suit my body type best?

At your consultation your surgeon should perform a thorough examination, with photos and measurements, along with having an in depth conversation with you. Through this conversation you surgeon will be able to understand your new beasts desired visual aesthetic as well as what your new breast size should be. Every woman's body is different and so are their needs and desires, so not every size or shape is for every woman.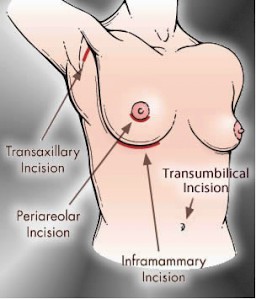 3. What technique will you use?

Techniques vary from doctor-to-doctor. Some doctors prefer transumbilical (through the belly button) augmentation, while others insert the implants with a periareolar approach (an incision half way around the lower part of the areola), inframammary approach (inside the crease of the breast), or transaxillary (through the armpit). Please take the time to discuss the technique with your doctor so that you know which technique will work best for you.
4. What are the short and long-term risks?

All surgical procedures carry some risks. Your doctor can help you weigh the risks and benefits associated with breast implant procedures.
The cost of breast augmentation surgery depends on a number of factors, including the surgeon and location. While most insurance plans do not cover the cost of breast enhancement procedures, many surgeons offer their patients plastic surgery financing.
For a consultation with Dr. Hovsepian and for more information about breast augmentation please contact us at our offices.
Considering breast augmentation?