Dr. Hovsepian's Facial Fat Transfer: Works Naturally & Effectively
If you're in your 30's or later, there is no denying that you may very likely be facing some sort of facial issues. The accumulated effects of aging, sun, stress and diet have understandably taken their toll on your face. Having wrinkles on your face is one of the most common manifestations that you aren't getting any younger. The great news is that with modern science and technology, you have many options to help you look young again. At Dr. Raffi Hovsepian's plastic surgery office in Los Angeles and Beverly Hills, he performs a cosmetic procedures called facial fat transfer that can significantly remove wrinkles naturally and often times, permanently!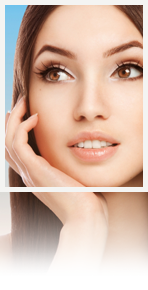 Also termed as autologous fat transplantation, the fat transfer surgery involves extracting (through liposuction) fat from your body and then making use of such fat as filler to problematic areas of your face like the wrinkles. The surgical treatment is highly safe because the filler materials are taken from your own body. Given sufficient time, the injected fat will turn into living tissue and thus will deliver a natural, permanent result. As a filling procedure, fat transfer is also an ideal surgery to fix sunken cheeks, thin lips and deep eye depressions.
It should be noted that facial fat transfer is not the end-all-be-all surgery for all types of facial skin concerns. Facelift surgery, for example, is still advisable if you have loose facial skin and drooping tissues. In some cases, however, facelift is combined with fat transfer to achieve a much more ideal improvement. At times, laser resurfacing is conducted together with fat transfer to boost the skin texture. Dr. Hovsepian will conduct a comprehensive evaluation of your facial skin condition to come up with a no-nonsense surgical plan that is tailor-made for your aesthetic desires. If ever a surgery is deemed necessary, he will see to it that you will understand the positive and negative points of a given surgical procedure.
The Triple Board-Certified Dr. Hovsepian is a wise choice to conduct your fat transfer surgery. He has impeccable training and vast experience to attain your particular aesthetic goals. Schedule a consultation with Dr. Hovsepian in Los Angeles by calling us at (310) 999-1003 or via this Consultation Request Form.